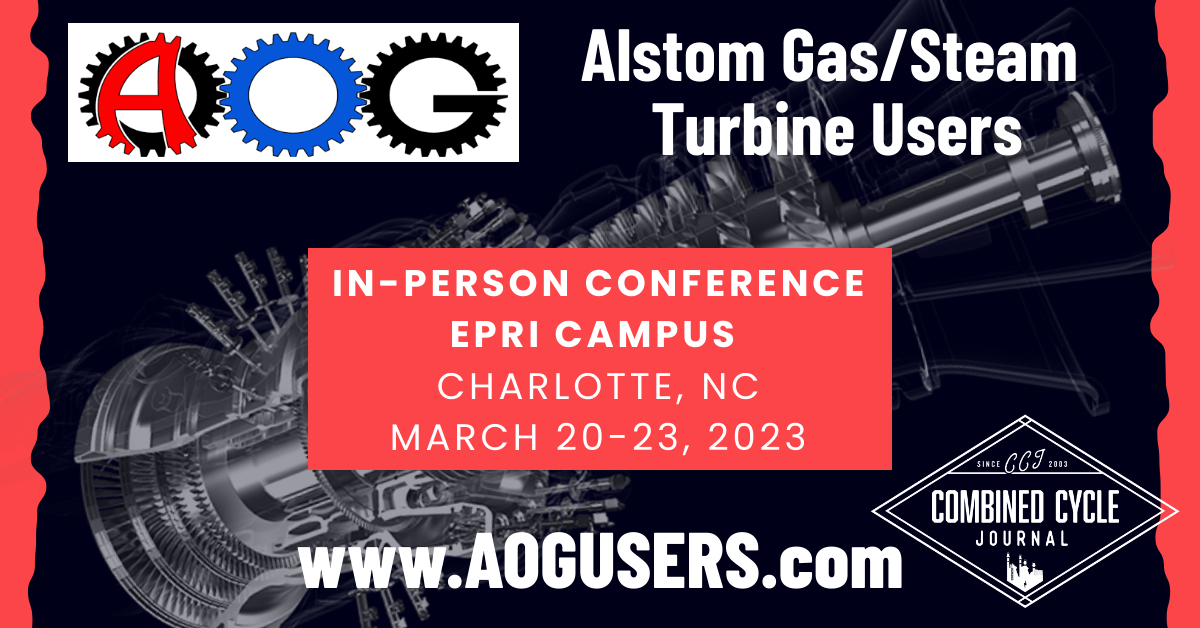 The AOG looks ahead to its sixth annual meeting, March 20-24, at EPRI's corporate offices and training facility in Charlotte, NC. This will be the organization's first in-person conference since 2020. A preliminary 2023 conference agenda is posted at www.aogusers.com, where you'll also find registration, lodging, and other pertinent information. Contact ashley@aogusers.com with any questions.
This is the second and final part of CCJ ONsite's AOG 2022 coverage and includes what can amount to a comprehensive overview of the Alstom aftermarket. Its primary focus is what the third-party vendors had to say about their shop facilities, products, and services for the Alstom fleet. Summaries of the training workshops conducted by Liburdi Turbine Services and National Electric Coil also are provided. Registered users can access presentations of interest on the organization's website. Follow these links to access the coverage:
The first part of CCJ's coverage of the 2022 AOG can be accessed here:
AOG is a private user organization that enables owner/operators of Alstom equipment to communicate directly with each other, and with third-party services providers, in a secure setting. Membership is limited to individuals directly involved in the construction, operation, and/or maintenance of Alstom gas and steam turbines and who are employed by companies with ownership and/or operational interest in those turbines.
Content for, and conduct of, AOG conferences is organized by a steering committee, with the following members for 2023:
Brian Vokal, VP operations and engineering for Midland Cogeneration Venture.
Pierre Ansmann, global head of marketing for Arnold Group.
Robert Bell, plant manager of Tenaska Berkshire Power.
Jeff Chapin, AOG founder, Liburdi Turbine Services.
Ross Goessl, PE, senior engineer for We Energies.
Note that Goessl replaces Southern Company's Chris Hutson, a founding board member and major contributor to the group's success. Hutson resigned in early November, having transferred from the user community to K Machine Industrial Services.