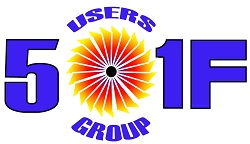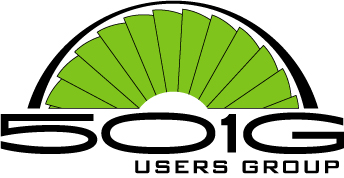 Owner/operators of Siemens Energy/Westinghouse Electric Corp 501F and 501G gas turbines co-locate at the Peppermill Resort and Spa in Reno, Nev, for their 2023 conferences, Sunday Feb 19 through noon Thursday Feb 23. The last time these two organizations shared the same in-person venue was in February 2020 at the Hilton West Palm Beach, about a month before the pandemic changed things.
Sunday's program features social events for all attendees. The agenda for Monday—including a safety roundtable, vendor presentations, and vendor fair—also is for both the 501F and 501G Users Groups. The organizations meet independently on Tuesday, Wednesday, and Thursday for technical presentations by users, services providers, and OEMs.
CCJ's special publication for the 501F/G event, sponsored by Arnold Group, begins with the Monday program—including the Vendorama schedule and Exhibit Hall floorplan, the latter with participants and booth numbers identified. Bear in mind that some of the information may have changed since it was provided to the editors on January 23 to meet the Journal's printing schedule.
Conference sponsors

AGT Services
Badger Industries
Doosan Turbomachinery Services
EagleBurgmann
Falcon Crest Aviation Supply
Mitsubishi Power
Nord-Lock
PSM
Siemens Energy
Tetr Engineering Group
Trinity Turbine Technology
Sections specific to the F and G programs come next, along with summaries of presentations from previous meetings to bring attendees up to date on topics of importance they may have overlooked during the pandemic years.
Monday agenda for all users
The meeting gets underway after breakfast at 8 a.m. with welcomes by the user-group chairs and introductions. Safety roundtable is next, focusing on human performance, led by a well-respected subject-matter expert. The Vendorama program gets underway at 10:20 following a tutorial on the 501F website and the morning break.
Note that all conference activities associated with the 501F and 501G Users Groups, including meals, are in the Tuscany Ballroom, which can be divided, as necessary, in up to a dozen individual rooms (Tuscany 1, 2, 3, etc). The room numbers for specific activities (such as those for the Vendorama presentations) are not identified here because they likely will change prior to the meeting. Current information is available in the conference registration area.
The 35 half-hour Vendorama presentations are arranged in seven sessions, with five presentations conducted in parallel during each session. Here are the topics and companies involved:
Session 1, 10:20, a.m. Contingency planning for steam-turbine outages, Advanced Turbine Support; Lube-oil maintenance, Hy-Pro Filtration; Enhanced SCR and CO system management to meet today's operational challenges, Environex; Status of 501F manufacturing programs, Doosan Turbomachinery Services; Long-term wear and failure modes of torque converters in starting packages, Powerflow Engineering.
Session 2, 10:55. Bigger HRSGs and the new problems they create, HRST; Extended-lifecycle soft parts for Frame 501 expansion joints, EagleBurgmann; Product and services update, Mitsubishi Power; New ISO 29461-2 and gas-turbine air inlet filters, NRG Faist Corp; 501F four-way-joint solution, Nord-Lock.
Session 3, 11:30. Pulse versus non-pulse filters—when and how to choose, Braden Filtration; Aging generator lifecycle planning and issue update, National Electric Coil; Best practices for automated gas-manifold and generator purging, Environment One Corp; ASME B31.1 (Section VII) as it relates to high-energy and covered piping systems, Industrial Air Flow Dynamics; Advanced steam-turbine and HRSG warming for significant startup improvement, Arnold Group.
Session 4, 1 p.m. 501F upgrades for legacy units (Part 1), Frenzelit; An IoT approach to predictive maintenance, Camfil Power Systems; Product and services update, PSM; Product and services update, ORR Protection Systems; Top five most common issues affecting your SCR system, CECO Environmental/Peerless Mfg Co.
Session 5, 1:35. 501F upgrades for legacy units (Part 2), Frenzelit; Case studies on turbine-exhaust-system gas-path upgrades to improve safety, reliability, and performance, SVI Dynamics/Bremco; Are you abusing your generators? AGT Services; New ISO 29461-2 and gas-turbine air inlet filters, NRG Faist Corp; PAG-based EHC fluid—A sustainable alternative to phosphate ester for EHC application, Shell Oil Products.
Session 6, 2:30. Potential for hydrogen use in GT-CC duct burners under new USA H2 production tax, Tetra Engineering Group; New ISO test standard for gas-turbine inlet filtration, Camfil Power Systems; Gas-turbine expansion joints, Industrial Air Flow Dynamics; Product and services update, PSM.
Session 7, 3:05. Advanced NDT testing methods for decreasing operational risk, Veracity Technology Solutions; Product and services update, Sulzer; Wet compression for 501Fs, Mee Fog; Protection of gas turbines using high-pressure water mist, Marioff NA; Oil maintenance in powerplants—What about transformer oil? C C Jensen Oil Maintenance.
Monday evening exhibitors
AAF International

Accumetrics

Advanced Turbine Support

AGT Services Inc

Allied Power Group

Alta Solutions Inc

American Thermal Solutions

Arnold Group

Badger Industries

BBM-CPG Technology

Bearings Plus

Braden

Bruel & Kjaer Vibro

C C Jensen

Camfil Power Systems

Catalytic Combustion Corp

CECO Environmental/Peerless Mfg

Conax Technologies

Conval Inc

Cutsforth Inc

Doble Engineering Co

Donaldson Company

Doosan Turbomachinery Services Inc

Durr Universal Inc

EagleBurgmann

Environex Inc

Environment One Corp

Faist Filters

Falcon Crest Aviation Supply Inc

Fisher Improvement Technologies

Frenzelit Inc

Freudenberg Filtration

Groome Industrial

Hilco Filtration Systems

HRST Inc

Hy-Pro Filtration

Industrial Air Flow Dynamics Inc

Iris Power-Qualitrol

Kingsbury Inc

Koenig Engineering Inc

Liburdi Turbine Services Inc

LPG Industries Inc

Macemore Inc

Marioff NA

Mee Industries Inc

Millennium Power Services

Mitsubishi Power

Moog

Munters Corp

National Electric Coil

Nederman Pneumafil

Nord-Lock Inc

ORR Protection

Parker Hannifin Corp

Powerflow Engineering Inc

PSM

Rochem Technical Services

ROMCO Manufacturing Inc

Schock Manufacturing

Shell Oil Products

Siemens Energy

Sulzer Turbo Services Houston Inc

SVI Industrial (SVI Dynamics/Bremco)

Tetra Engineering Group Inc

TOPS

Trinity Turbine Technology LP

TRS Services LLC

Vector Systems, Inc

Veracity Technology Solutions

Viking Turbine Services Inc

Voith US